This collaborative community site is dedicated to building a comprehensive resource
for all Burn Notice-related info.
All are welcome to make positive contributions to this wiki.
If you are new to Wikia, please refer to the "helping out" section below;
if you have prior experience editing Wikia sites, feel free to dig right in!
about burn notice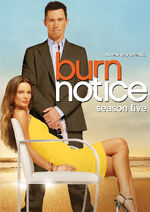 Burn Notice
is an American action/comedy television series created by
Matt Nix
that is the subject of this wiki. It stars
Jeffrey Donovan
,
Gabrielle Anwar
,
Bruce Campbell
and
Sharon Gless
. Burn Notice recently finished airing its sixth season, and has just started to air its seventh.
---
"When spies get fired, they don't get a letter from human resources. They get burned..."
---
The title of the series refers to the burn notices issued by intelligence agencies to discredit or announce the dismissal of agents or sources who are considered to have become unreliable. When spies are burned, their connection to an espionage organization is terminated, leaving them without access to cash or influence. According to the narration during the opening credits, the burned spy has no prior work history, no money, no support network – in essence, no identity. The television series uses second-person narrative and frequent voice-overs providing exposition from the viewpoint of covert-operations agent
Michael Westen
, played by Jeffrey Donovan. The voice-over commentary is in the form of tips for fledgling agents as if for a training or orientation film...
Read more >
featured video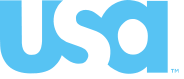 burn notice news
user blogs
Refresh
In burn notice episode 609 Fi breaks free from the cuffs by removing one of her shoes and grabs a pen using her naked foot.
In country anime (still undergoing episode launching) yatcho Poland (Poland)…
Can someone please make a steam train using a Hudson locomotive? With passenger cars?
Does THIS happen every series?
See more >
current poll
See more >
helping out